The Sorrento Beach Resort Hotel is the largest hotel near Hillarys Boat Harbour. The Sorrento Beach Resort Hotel is near one of Perth's best northern beaches on theSunset Coast of Western Australia.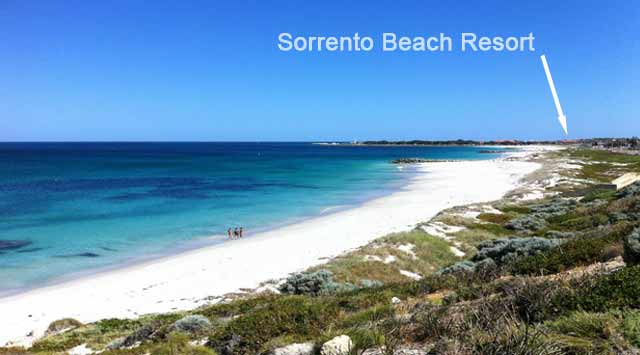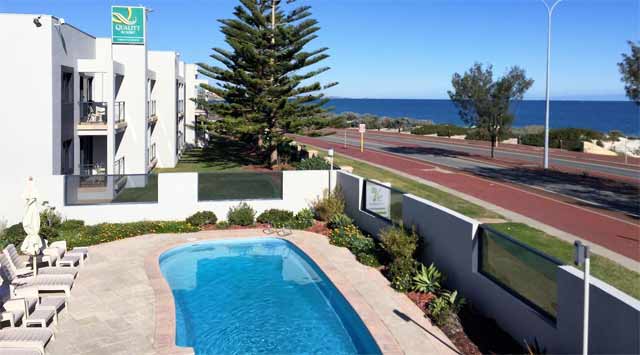 Photo of Sorrento Beach on the Sunset Coast Perth, taken from a balcony
hotel room of the Sorrento Beach Hotel. Book online:
If you're fishing in Perth you're most likely doing it out of Hillarys Boat Harbour so instead of staying in a Perth CBD hotel you may as well leave the wife shopping at Hillarys tourist precinct and the children playing on life guard protected Sorrento Beach while you go Indian Ocean fishing near Perth.