The Duxton Hotel provides luxury accommodation near Saint Georges Terrace in the
Perth CBD. Ideal for business executives or because this is the closest hotel to
The Perth Concert Hall, it is convenient accommodation for those visiting the Perth for a concert.
The Duxton is near the Swan River only 7 minutes walk south and near Royal Perth hospital
only 15 minutes walk north.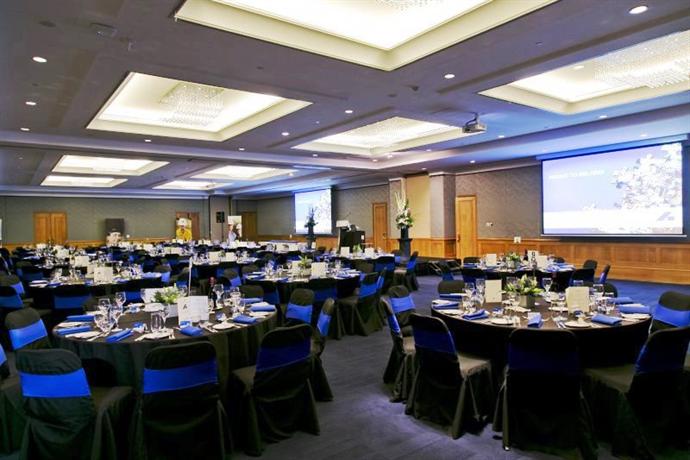 Photo of conference facilities at the popular Duxton hotel for business conferences in Perth.
BOOK DUXTON HOTEL PERTH ONLINE
Address of Duxton: 1 St. Georges Terrace Perth, top of the Central Business District Perth.
Free public buses within 4 km of the Perth CBD pass the northern side of the Duxton Hotel
which is located where St Georges Trerrace changes name to Adelaide Terrace to the east.
THINGS TO DO NEAR THE DUXTON HOTEL
Catch a bus heading west and get off at the stop near the WACA Ground, just before the bus
goes over the Causeway Bridge. Then walk to the new Perth Stadium to watch an
Australian Rules Football match. Take a stroll dow to the Swan River.
Hire a bicycle and ride around the river, crossing the Narrows
Bridge and Causway Bridges. There's plenty of nightlife near the Duxton. Head west
along the Swan River to Elizabeth Quay to catch some of the events there or catch a ferry
to South Perth to visit the Perth Zoo with it's beautiful gardens.
The Perth Mint is near the Duxton Hotel. So to is the new Perth library.